The World Alliance for Arts Education is a network of the four organisations: International Drama/Theatre and Education Association (IDEA), International Society for Education through Art (InSEA), International Society for Music Education (ISME) and World Dance Alliance (WDA) – a powerful voice for advocacy, networking and research.
Finding harmony in unity, bridging the gaps between arts, nature,
technology, and education is the ultimate goal. We seek to explore how
these seemingly disparate elements can work in tandem to create a more
sustainable and equitable society, where creativity flourishes, and
cultural diversity is cherished.
The world is in constant flux, presenting both challenges and
opportunities. Artistic innovations and creative approaches have the power
to drive positive transformation, whether it be in education, technology,
or nature conservation. Through this conference, we will discuss how the
arts can be a catalyst for positive change and inspire solutions to global
challenges.
Policy in the Arts / Arts Education
Philosophy of Arts Education / Aesthetics
Arts and Society / Individuals / Communities
Pedagogy and didactics of Arts Education
Sustainability and Arts Education
Eco-Arts Education
Nature as Muse for Arts Education
Promoting environmental consciousness through education and artistic endeavours
Cultural heritage and contemporary aspirations
Resilience through the Arts
Well-being, arts and health
Technology and Arts Education (innovative ways of teaching)
Arts and digital technologies (hybrid forms of artistic expression)
Artificial Intelligence and Αrts education
Technology and heritage
Cultural heritage and the Arts (intangible, digital and other forms)
Interdisciplinary perspectives and research across the Arts
Radical methodologies in the Arts / Performing research and innovative research tools / Arts-based methodologies
Department of Music Studies
Department of Theatre Studies
School of Physical Education and Sport Science
Department of Primary Education
Department of Education Studies
Your phone's biggest vulnerability is your fingerprint.
That's not just a problem for criminals, but for biometrics in general. As long as federal agencies are collecting fingerprints in bulk, they'll never be private, which means they'll never be truly secure.
Look at the Cyber Security Summit NYC USA
The main 'thrust' is to focus on educating attendees on how to best protect highly vulnerable business applications with interactive panel discussions and roundtables led by subject matter experts.
Check out Healthcare Security Summit: New York
The team behind this conference seem to be on top of their game. If it worth mentioning here that we also have a dedicated post to Healthcare Cybersecurity Events.
New York Metro Joint Cyber Conference
Next on our list is the "New York Metro Joint Cyber Security Conference" which is actually a collaboration of leading information security industry organizations and chapters within the NYC region.
07 MAY / MAIN STAGE
FEATURED
FEATURED
Kevin
Richards
VICE PRESIDENT, PRODUCT NETFLIX
Kevin Richards is an engineering manager working with the Chrome and Web Developer Relations teams at Google. He is passionate about web performance and tooling.
FEATURED
Eva
Tatcher
MARKETING MANAGER, PRODUCT NETFLIX
Melissa award-winning artist and designer. Born in Shanghai China, Educated in Sydney Australia & London UK, now based in San Francisco. Melissa was the first artist invited to join IDEO Shanghai.
FEATURED
Amanda
Hudson
SENIOR DESIGNER, PRODUCT NETFLIX
Eva is the author of the book Psychology of Designers. A recovering neuroscientist, then a spell as a elementary school teacher, Melissa started his UX career 14 years ago.
FEATURED
Stuard
Hudson
VICE PRESIDENT, CO-FOUNDER
Once you have grasped the basics of CSS Grid, you quickly discover how it enables many existing design patterns in a streamlined, elegant way. However, we shouldn't see Grid in isolation.
View all speakers
1DAY PASS
$399
One Day Conference Ticket
Coffee-break & Networking
Lunch and Networking
Keynote talk
FULL PASS
$599
Two Day Conference Ticket
Coffee-break & Networing
Posters Session
Lunch & Networing
Talk to the Editors Session
Round table
GROUP PASS
One Day Conference Ticket
Coffee-break & Networing
Keynote talk
Lunch and Networking
What is Mann - New York?
Mann – San Francisco is an open, developer community event curated and delivered by leading community developers. If you're a developer who needs to keep up to date with the latest development technology and techniques, Mann – San Francisco is for you!
What are the conference dates?
Mann – San Francisco will be held February 20 – 22. February 20th is Community and Workshop Day, and the Mann– San Francisco conference days are February 21st and 22nd.
How do I register
You can register for our events  here.
What's included in a conference pass?
Conference registration includes admittance to both the Community and Workshop Day on February 20th, and the Mann– San Francisco conference days on February 21st and 22nd.
What is the payment policy?
A credit card is the method of payment for Mann – San Francisco. If an alternate method for payment is needed contact us
National and Kapodistrian University of Athens
Panepistimiopolis Zografou, Athens Greece
The train station (Charleroi-Sud) is 3min away by foot, just over the Sambre river.
Alight at the Sud or Tirou stops.
From the train station, cross the river Sambre and turn right. The Quai10 is 100 meters away.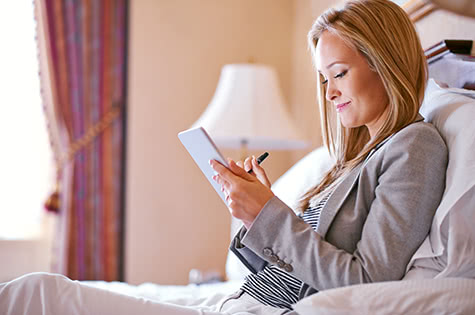 As long as federal agencies are collecting fingerprints in bulk, they'll never be private, which means they'll never be truly secure.
Welcome to WordPress. This is your first post. Edit or delete it, then start writing!
MAAN CONFERENCE - LONDON / 2019
RESERVE YOUR SEAT